Remember when you walked into a store and bought a physical copy of the software on a disc?
These days you just download software online and more often than not pay a monthly subscription for it. It's fast and convenient, and you never have to worry about updating it because there is a system that does it automatically.
Now, I'm not here to give you a nostalgic journey of how we should go back to the 'good old days' of paying once for software on physical media, just as I won't regret the days when a V8 produced. 140 kW, but there is a dark side to software as a service which I think will inevitably make its way into the world of cars, potentially changing the way we use and pay for cars as we know them, and not for the best.
Learn more about software in cars
This thought came to me as I envisioned a life under Volkswagen's recently revealed "New Auto" roadmap. The brand has declared its transition to become a "software company" and has reserved "new revenue streams" that it plans to squeeze from the software side of its future electric vehicles.
"New Auto" will mean that almost all vehicles in the VW Group (yes, including Skoda, Audi, Cupra and even Porsche) will switch to a single "SSP" platform, and with that move will come a new on-board operating system. that the brand nicknamed E³ 2.0.
While the new platform will further reduce hardware and overhead costs for VW, the brand is particularly excited about the revenue potential of the software. As VW's software manager puts it: "The 2.0 software stack (E³ 2.0) will include a unified operating system for vehicles of all Group brands. Another key feature will be [SAE] Level 4 preparation, which means customers can leave the steering entirely to the car.
"By 2030, software – based on automated driving – can become a major revenue stream in our industry. "
To be fair to "New Auto", he presents some great "income" ideas like driverless ridesharing for the autonomous era.
It doesn't sound that bad, does it? After all, this model already exists in the automotive world, with Tesla offering its "Full Self Driving" suite as an option on its cars, the price of which will continue to rise as features are improved. Since its launch in 2018, FSD has gone from a US $ 3,000 option to an option that costs over $ 10,000.
A great thing about this is that you don't have to pay an extra $ 10,000 to enjoy most of a Tesla. What worries me about this model, however, are two things, one being having to pay for things the car is actually able to get out of the box. It is literally just a software lock.
It reminds me of what could be software-locked in future electric cars, as manufacturers seek "new sources of revenue." We've seen BMW try to find features that should definitely be standard, like Apple CarPlay Wireless. At one point, the brand was charging an outrageous amount of $ 479 for a three-year subscription to use a feature supported by the car's hardware. Unsurprisingly, BMW scrapped the unpopular CarPlay subscription model in December 2019.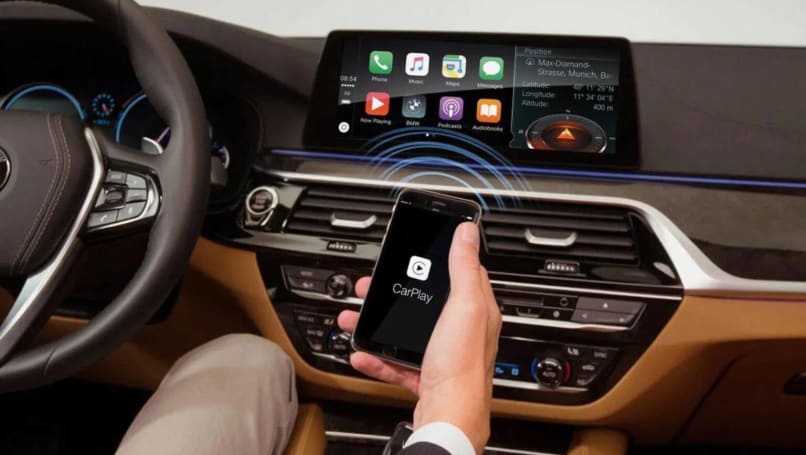 Imagine a world where you can pay for features you have already paid for!
What happens when manufacturers, as they move more towards software, decide to take inspiration from the ever more profitable world of microtransaction? How would you feel about paying a $ 5 one-time car fee to increase the kW charging rate of your electric car from 100 to 150, thus reducing your charging time by 80% by an hour? Even if the car's hardware has always supported 150 kW?
BMW, again, has played with ideas like this before, signaling a concept of user billing for things like heated seats on a subscription basis in 2020. You don't want heated seats in the summer. ? Don't pay them. Except that you already paid them when you bought the car …
GM also experimented with similar concepts, unveiling a service called Market in 2017; "The automotive industry's leading commerce platform". Integrated into the Chevrolet Equinox (which we knew as the slowly selling Holden Equinox), the platform was featured to give drivers the ability to order and prepay for things like fuel and coffee through the media suite. of the car. I mean, you could save 20 seconds at your local fast food drive-thru, but more importantly, it gives GM the ability to promote "sponsored deals" to you. I think I'm going to trade those 20 seconds once in a blue moon so I don't get any ads in my car, thank you.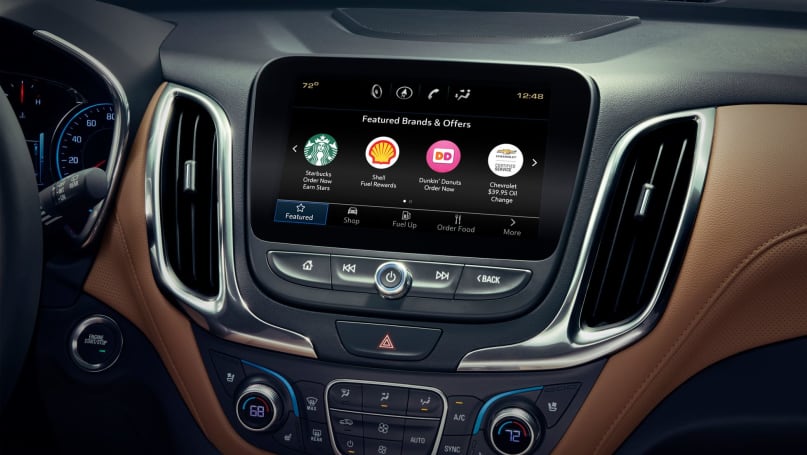 Are we approaching the peak of capitalism when your car's multimedia system has "featured deals"?
We can all pray that a patent once filed by Ford for pop-up ads on multimedia systems will never be properly explored …
The other problem I have with this model is the particularly nasty practice – as seen elsewhere in the software industry – of paying a subscription or a lump sum (sometimes both) for an unfinished product. Literally be a QA tester and pay for the privilege. I have the feeling that CarsGuide Associate Editor James Cleary has already covered the implications of this in his article on Tesla's Complete Self-Driving Suite, which you can read here.